New! Summer 2021 Print & Colors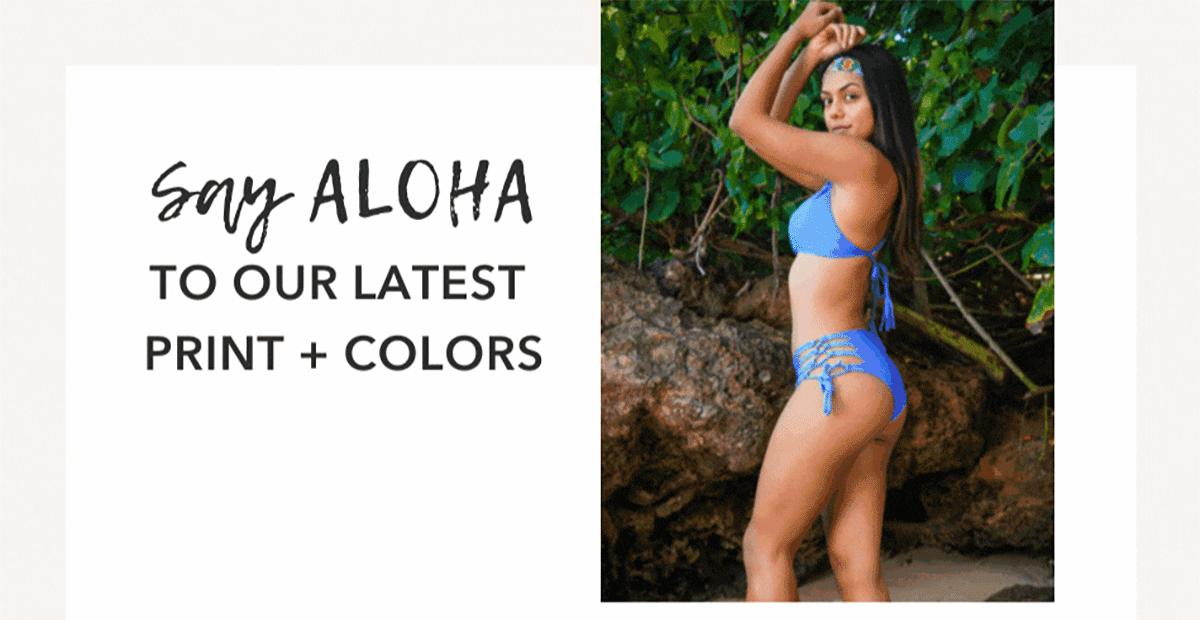 As they say, all good things come in 3's!
Here at Pakaloha we are introducing three different prints for the summer sun!

Bubble Gum pink is delicate, nice, and playful. That is exactly the energy psychology we are associating to our newest print! Bubbly just like the tiny trappable candy, we wanted to showcase a summer color that embodied sweetness.
Pink is often attributed to the feminine proposed by various cultural associations. Pink influences us to be joyful and creative. Summertime is perfect to reflect Bubble Gum Bikinis to show up with vibrancy!
Most people are more free during the summer months of the year, making it easier to free up time to be joyful and creative! Get your sweetness on in this refreshing and gravitating color!
Periwinkle is a similar explosion of color. This hue of purple reminds us of blossoming friendship. This warm tone is the perfect mirror to create those memories in! Plus tan skin loves to hug periwinkle!
Choosing Sea Leaves was a no brainer for us! We wanted to create a flirty representation of the ocean fauna and why not utilize a pattern as funky and bright for summer! Sea leaves are powerful and majestic.
The oceans have barely been explored, a lot of what we know about them has only come from the last hundred years of deep sea discovery. The ocean provides so much relief for us, why not show her our gratitude by rocking her decor with our sea leaves print!